Roman Furnace Project 2006: Dismantling Phase
Introduction ('Home') Dismantling Phase General Photographs Pot Furnace Photographs

Small Furnace Photographs Lehr Photographs Photographs of Remains of 2005 Lehr
At 5pm on 21st May 2006, we stopped stoking the fires and allowed the furnaces to cool down.
This phase really consisted of clearing up the site, removing the shelter and revealing some archaeological features in the making before covering the furnaces with plastic sheeting. The sheeting was removed just over a year later and the weathering effects recorded. The recording is ongoing: see this page for photographs showing the effects of weathering over the years.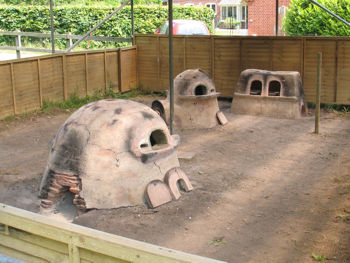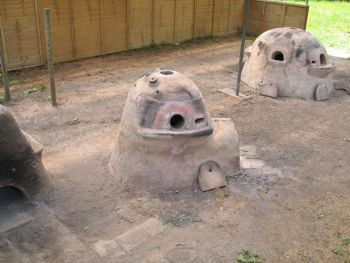 "If you build it, they will come."